Black pepper beef recipes like the tasty cuisine restaurant.

The beef was processed food ingredients that have a taste of its own.

Moreover, if the beef is processed and cooked with spices that fit, it will definitely make it taste more stable.

One of my favorite menu is always my message in a restaurant or diner that black pepper beef menu.

http://resepmakanan.me/resep-daging-sapi-tumis-buncis/

Somehow every time imagining processed beef black pepper always make the time to eat so much passion.





Finally, after hunting prescription fro before daring to try to make it yourself.

On this occasion I will share recipes beef black pepper which I try to make it step by step.

For mothers who have the guts to experiment and want to try to make beef black fields can try these recipes yourself at home.

But the mother should be prepared to accept a compliment and not worry about failing, because the marinade ingredients and very easy to obtain.

how to make it not too difficult, so that mothers do not require a long time to immediately present for your beloved family.





Mother must have been at a curious is not it?

how to make black pepper beef were tasty and delicious.

Instead of curiosity, let's see step by step making more of the following:



Black Pepper Beef Ingredients:

1 kg of beef
1 red bell pepper
1 green bell pepper
1 1/2 onion, thinly sliced
2 large pieces of red pepper, cut into small pieces
2 green chilies, cut into small pieces
2 medium sized tomatoes, seeded, cut into 6 parts
3 tablespoons soy sauce
3 teaspoon black pepper
Salt, sugar to taste


Oil to taste



Beef seasoning Black pepper that are:

8 spring onions
6 cloves of garlic


1 medium-size segment ginger



How to Make Black Pepper Beef:



First wash the beef, then boiled until completely cooked and tender.

Remove, let cool cut into small pieces or according to taste.
Furthermore, heat the oil over low heat, put the onions until slightly wilted, then enter the spice that has been mashed, stir until the average or smell fragrant.


After that enter the meat, stir until the spices to infuse, add a little water, then add peppers, red chili, green chili and tomatoes.

Saute until the spices really average.


Then add soy sauce, salt and sugar to taste.

Finally add black pepper to taste.
Stir again until the spices really permeate the meat, taste if there is less, add salt and sugar to taste again.


Black pepper beef ready to be served.





Thus the recipe and how to make black pepper beef were tasty and appetizing this time.

http://resepmakanan.me/resep-daging-sapi-lada-hitam/

At the time of presentation of the mother can add fried onions or leeks to beautify black pepper artificial mother.

Good luck and thank you at home.
Powered by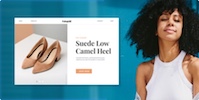 Create your own unique website with customizable templates.