Abon is food that is generally shaped shredded meat.

Food is usually used to make lemper for example, to use the shredded contents.

Abon made of various types of meat for example like Dagi beef, chicken or fish.

All are made of shredded meat has a taste equally delicious. Resep Abon Ikan Sedap Nikmat Banget

But this time we will make the shredded meat made from tuna.

Shredded tuna have the same taste as other types of floss.





Only that can differentiate is a basic ingredient meat.

Shredded fish can be eaten with a mix of food because it tastes good and tasty that everyone can enjoy.

To enjoy this shredded fish you do not have to buy out of the house but you can make it yourself with the processed own hands.

Below is a recipe guide on how to make shredded fish.



Material :

1 kg of meat tuna are still fresh (good quality)
3 bay leaves (washed)
1 teaspoon coriander powder
200 ml coconut milk
135 grams of brown sugar
1 teaspoon fine salt
3 red chilies (puree)
10 red onions (puree)
5 cloves garlic (crushed)
3 cm galangal (crushed)


oil for frying to taste



How to Make Shredded Fish:

swordfish steaks washing with water until completely clean
after the meat steamed for 3o minutes later disuwir-suwir, set aside for a moment
saute the ingredients are mashed with a little oil until fragrant
enter the already crushed ginger and bay leaf, stirring until wilted
enter into seasoning sauteed milk, let stand until boiling, stirring, stirring
insert meat shredded tuna into the boiling milk and add salt, stir until well blended
wait until the spices to infuse, dry and cooked, stirring constantly


shredded tuna ready to be served





So is the Recipe How to Make Shredded Tuna Fish,

http://resepmakanan.me/resep-cara-membuat-sup-jagung/

please try at home with your family.

To make this shredded fish could also replace it with other types of fish such as catfish or tuna.
Powered by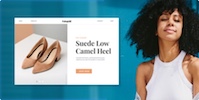 Create your own unique website with customizable templates.