Make delicious fried chicken that can be processed in the manner and spice blend used in the recipe fried chicken this time.

Blend of spices and simple but quite

http://resepmakanan.me/resep-ayam-goreng-mudah/

enrich the taste with boiled chicken meat and seasoning before frying which aims to allow the flavors can be absorbed into the meat.





FRIED CHICKEN RECIPES


Material :

½ chickens
1 bay leaf
1 stalk lemongrass, geprek
½ tsp sugar
400 ml water
salt to taste


the oil for frying



Ground spices :

3 shallots
4 cloves garlic
1½ tsp coriander
1 whole hazelnut
1 cm turmeric
2 cm ginger


3 cm galangal





recipe how to make delicious fried chicken


HOW TO MAKE A GOOD CHICKEN FRIED:



Boil water and spices, bay leaves and lemongrass until boiling.

Enter the chicken pieces, salt and sugar and mix well.

Cook until the cooking water and spices to infuse shrinking, remove and let cool.


Fried chicken in hot oil using medium heat until cooked and golden brown, remove and drain and serve.
Powered by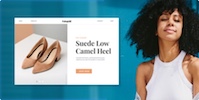 Create your own unique website with customizable templates.